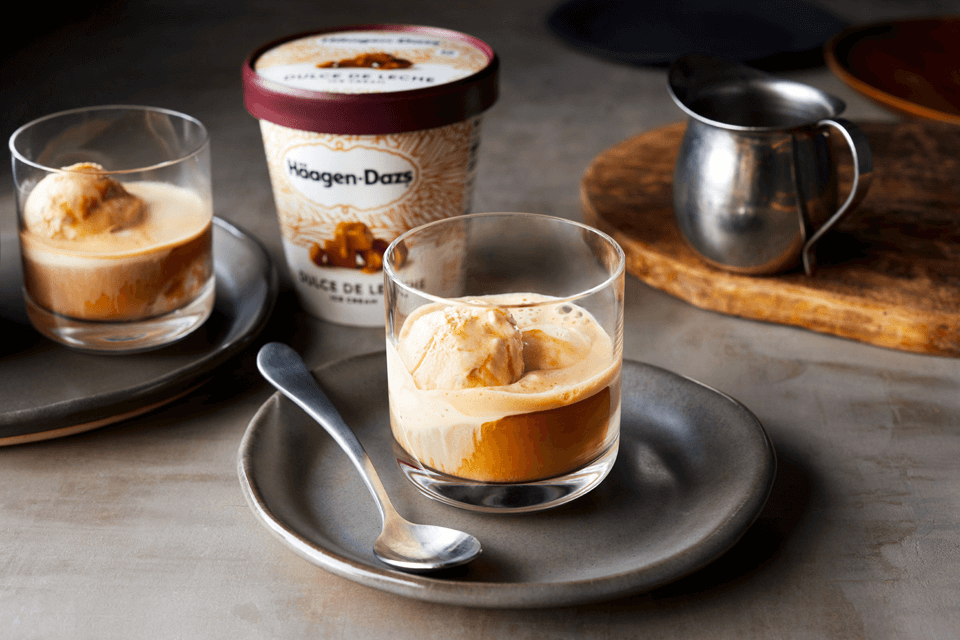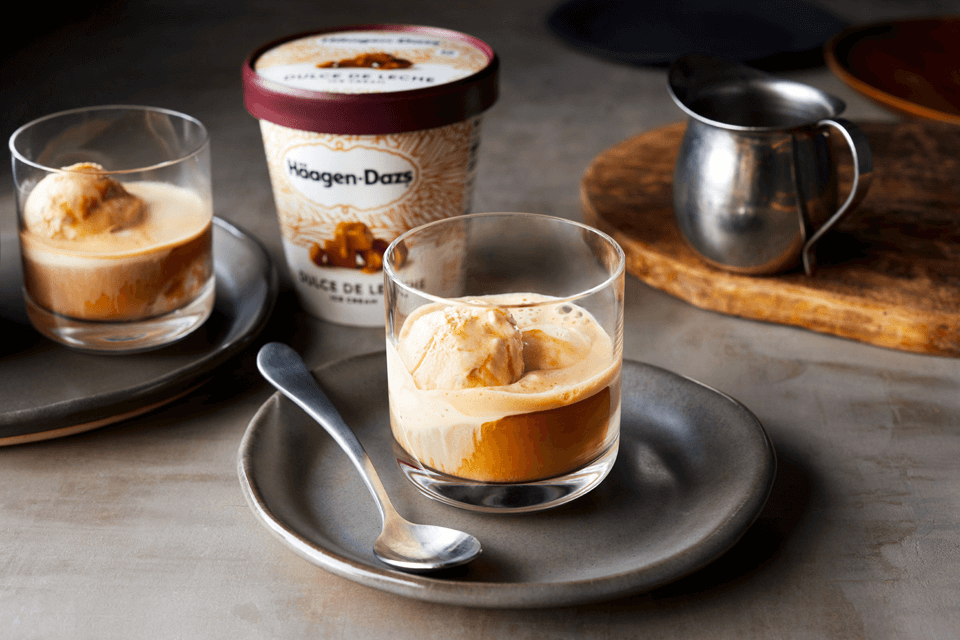 A classic affogato with a caramel twist. Discover dulce de leche ice cream swirled with bold espresso.
What you need
Chocolate Shavings (optional)
How to prepare
Instructions
Place two scoops of ice cream into a coffee mug.
Pour hot espresso or hot coffee over ice cream until ice cream is covered.
[Optional] Garnish with chocolate shavings.
Tips
Get Chocolate Shavings Fast!
Use a vegetable peeler on a chocolate bar for an easy way to get perfect chocolate shavings.