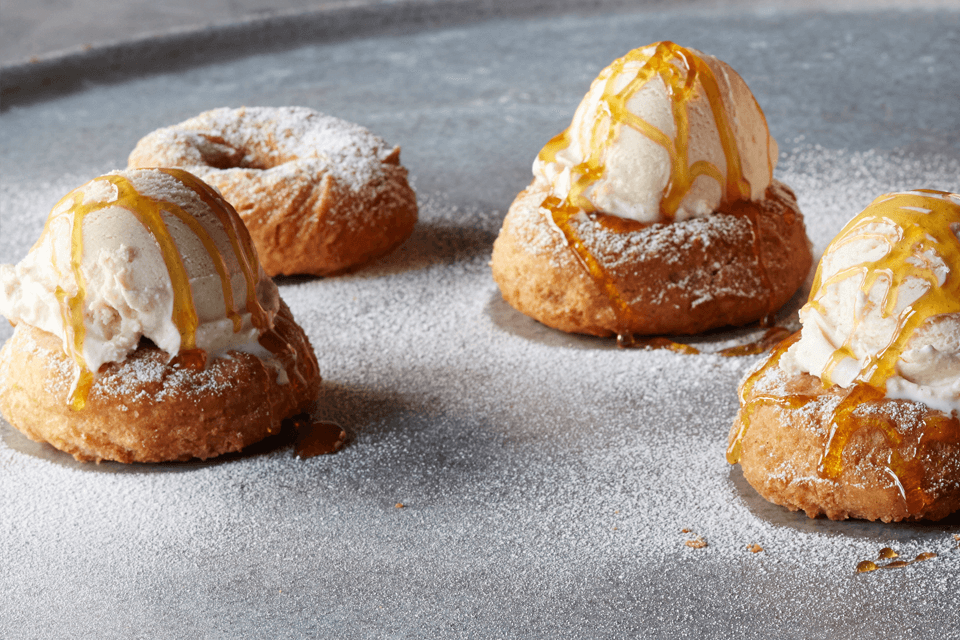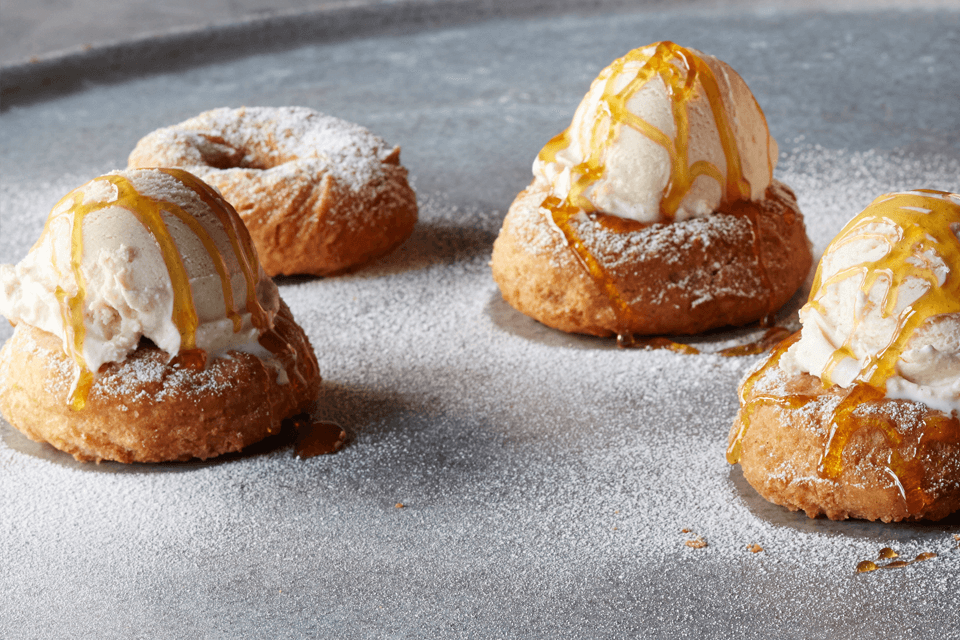 Fancy cardamom and cinnamon spiced donuts, served with vanilla bean ice cream.
What you need
For the Donuts
2 1/4 cups
All Purpose Flour
How to prepare
Instructions
Combine flour, baking powder, salt, sugars, and spices in a bowl and whisk.
In a separate bowl, combine milk, cream, melted butter, eggs, and extracts and blend.
Add the milk mixture to the flour mixture until the dough comes together (more flour should be added if dough is too wet). Cover the dough with plastic wrap and let sit for 30 to 40 minutes.
Place dough on floured surface and roll out to 1/2" thick. Lightly flour 2-1/2" round cookie cutter. Cut out round circles and set aside. Re-roll the scraps of dough to 1/2" thick and cut circles. Poke a hole in the center of each donut
Fill a deep heavy pot with oil and turn on to high heat until oil reaches 350 degrees Fahrenheit.
Line a baking pan with paper towels and set aside. Fry 3 to 4 donuts at a time. Turn the donuts until brown on each side. When brown, transfer donuts to lined baking pan. Let cool.
Dust donuts with cardamom powdered sugar mixture.
To serve, place one donut on a plate with one scoop of ice cream, then top with a drizzle of honey.
Tips
Add Extra Kick to Your Donuts
For an extra spicy donut, double the amount of cardamom that you add to your donut batter and toss in a teaspoon of nutmeg along with it.